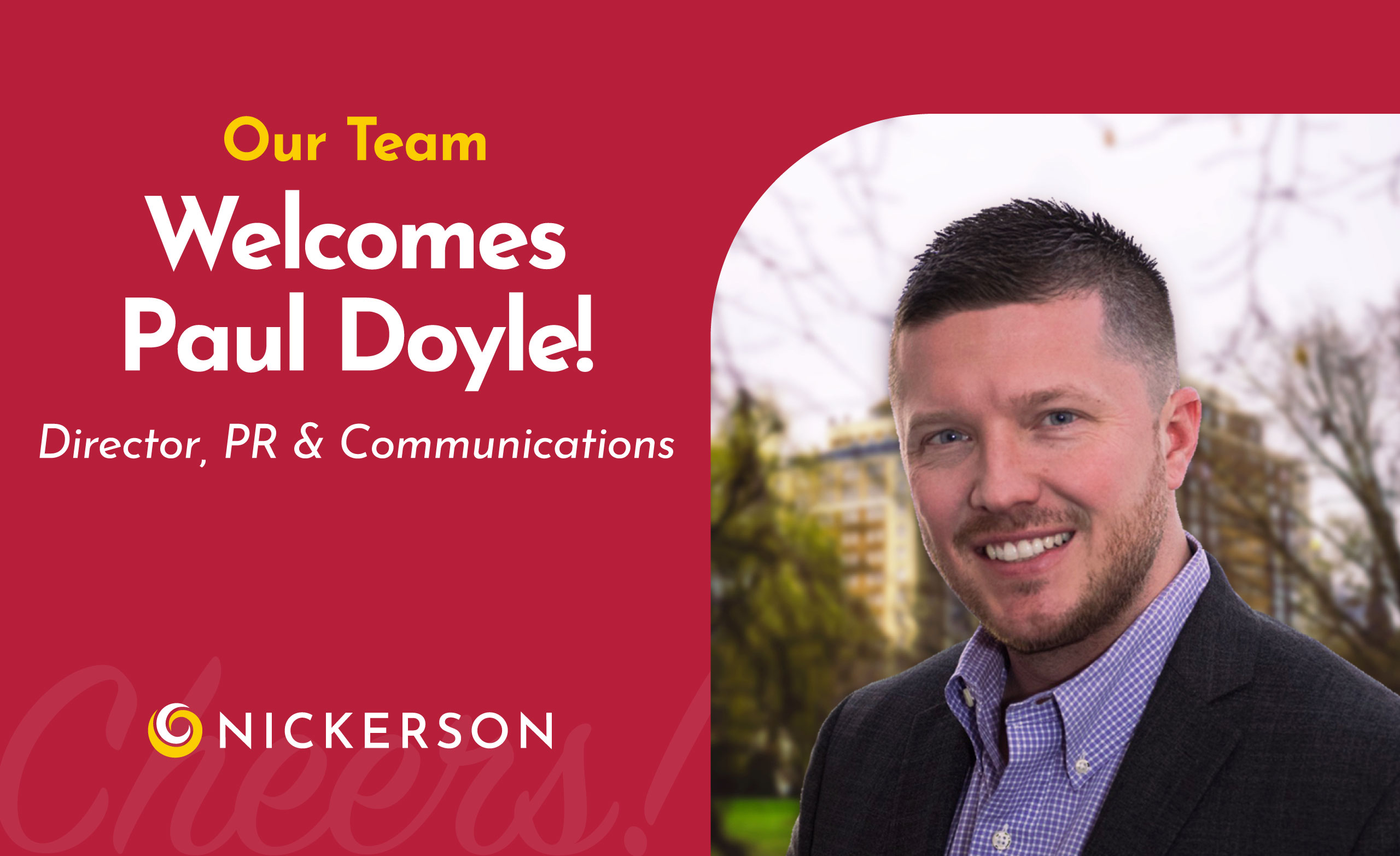 Paul Doyle: Why I Joined Nickerson
Written by Director, PR & Communications, Paul Doyle
2020 gave us all a lot to think about. As the world went into lockdown, my family was on the early side of dealing with exposure to COVID-19, including both my 2-month-old and 3-year-old daughters. Thankfully, we all emerged safe and healthy. That said, the experience gave me the opportunity to reflect on what is most important in my life. As the economic crisis started to hit, I also watched client ups and downs and knew that sound corporate communications strategies were more important than ever. I took the opportunity to reflect on my experience, the clients I have most successfully led, and how my greatest skill sets intersected with the priorities in my life.  As I put pen to paper, three "themes" quickly emerged…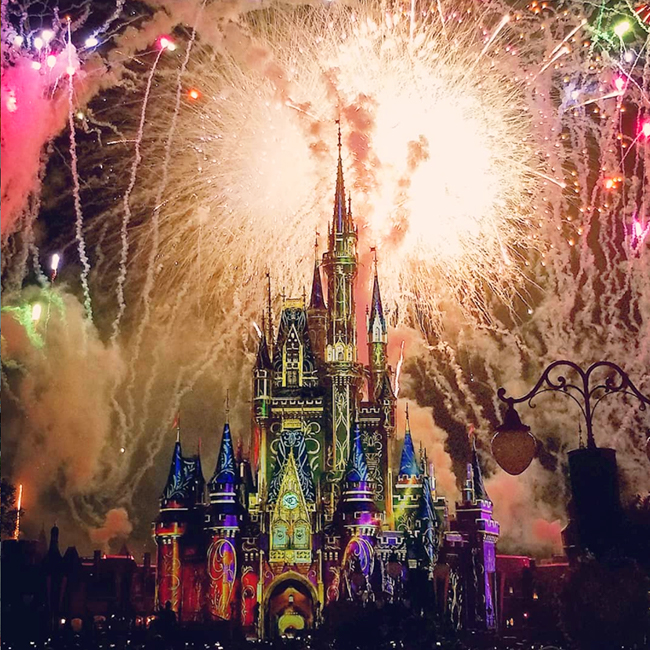 The Opportunity for More…
I enjoy building and leading teams. I sought an agency with a growth plan that would capitalize on my industry and leadership experience. Especially in the new work from home environment, I want to collaborate with talented and creative team members within a culture that encourages big thinking, and not only celebrates our differences but encourages diverse ideas, allowing us to offer best-in-class solutions to our client-partners. I also work best representing forward-thinking market leaders who appreciate strong communications strategies. I relish the challenge of strategizing, problem solving, and delivering results that become career defining moments.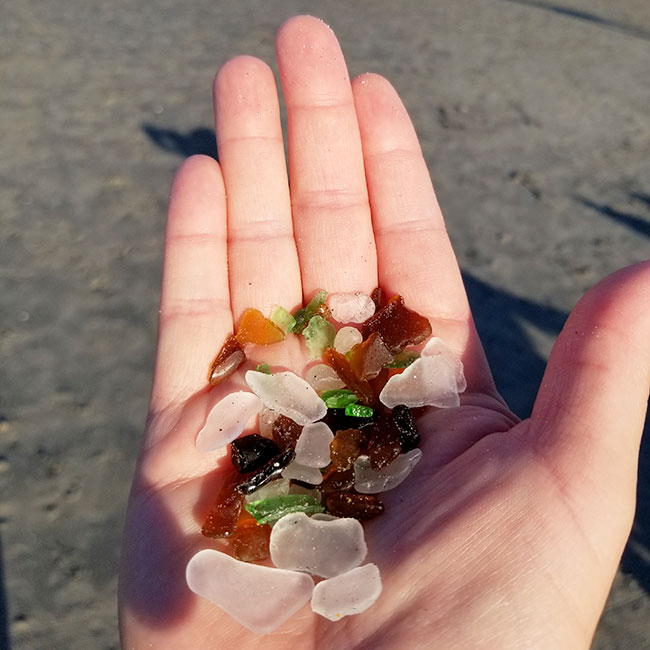 A Culture… 
The expectations for the workplace have changed dramatically. And, while there have been challenges, there has also been a strong shift in understanding how a team can be successfully managed remotely. I desired a culture that embraces team members for their diverse abilities. A place where management "coaches-up" team members and trusts them in their roles, providing both the authority and responsibility to do their jobs to the best of their abilities. Where leadership sponsors career enhancement and "promotion from within" at the core of their philosophy. Where the culture, both internal and client-based, appreciates diversity and inclusion, recognizes and embraces individuality, encourages differences in opinion, and embraces and capitalizes on the realities of our new, remote world.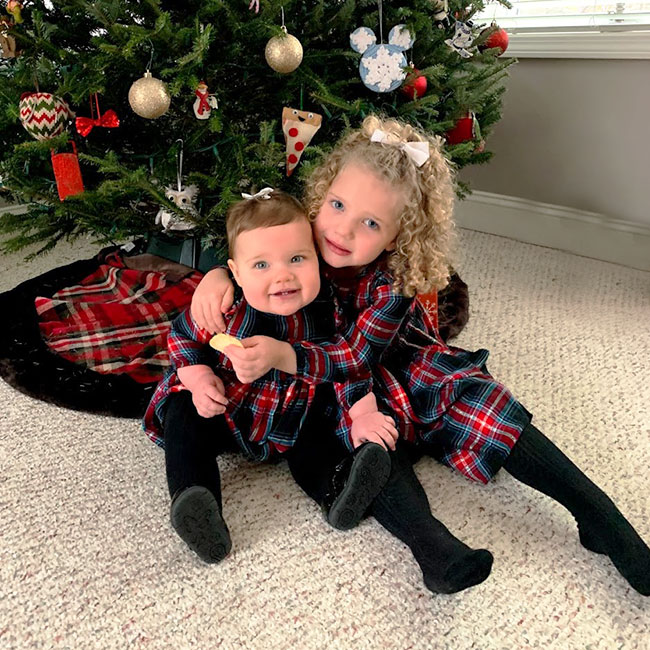 The Flexibility…
To be creative and identify new approaches and strategies. To explore new tools and technologies to do our jobs most effectively. And to be accountable to all the important people in my life—balancing work responsibilities and time with colleagues and clients with personal time with my wife and two daughters, and extended family.
With these priorities in mind, I kicked off an aggressive search to identify the agency where I would be most successful in continuing my professional and personal journey…
Right around Thanksgiving, I connected with Lisa Nickerson, CEO and Founder of Nickerson. Lisa's energy was contagious. I was drawn in as she expressed an incredible passion for her people and client-partners, as well as the potential for my growth (personally and professionally) with her firm. As conversations continued, I felt an immediate connection with the leadership team on their commitment to delivering client-partner ROI with a process-driven system for execution. This "connection" between Nickerson and I grew as we delved into the agency's inclusive, team-first culture, the flexibility needs of a working parent and husband in a remote world, and the opportunity to lead strategic campaigns in collaboration with the agency's award-winning Creative Services team. There was a natural fit with my priorities and Nickerson's needs as the agency embarks on a tremendous period of growth.
"I'm excited about the exceptional opportunity to support Nickerson's growth and market leadership goals." Paul Doyle, Director, PR & Communications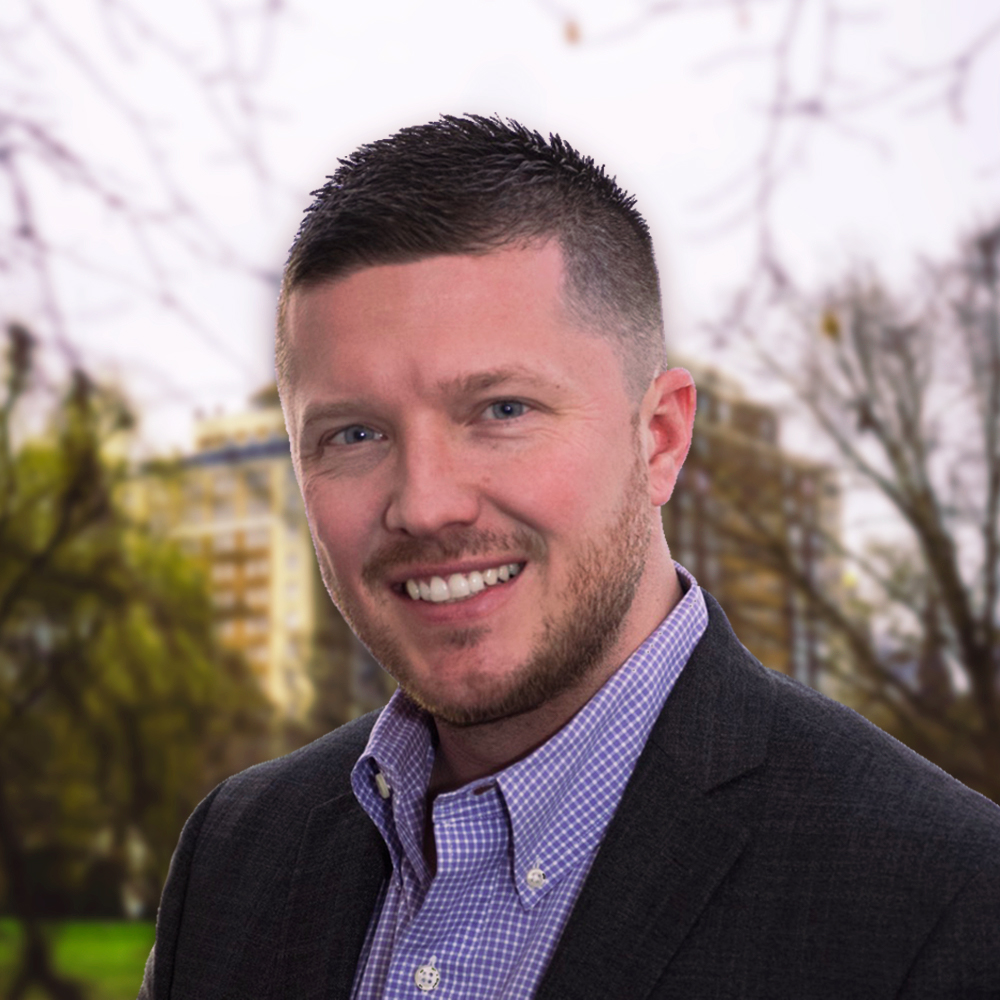 I'm now in my third week here at Nickerson. What is evident in these first few weeks is that I made the right decision. Nickerson, the team, and the work are delivering on my expectations. There is an exceptional opportunity in front of me to help guide and further build the PR & Communications division. I look forward to working collaboratively with my team members and our client-partners to achieve Nickerson's growth and market leadership goals in 2021.